Our work with dozens of utilities and the leading connected thermostat manufacturers in BYOT programs has allowed EnergyHub to define best practices throughout the lifecycle of demand response programs.
In addition to focusing on dispatch strategies and analytics, which you can read more about in this white paper, we also have a lot of experience with optimizing customer engagement in BYOT programs.
A successful BYOT demand response program is about making the program easy to understand and reaching customers when they're ready to buy.
A recent program between one of our utility customers and one of our thermostat partners provides a great example of how to engage customers and drive program enrollment.
CPS Energy and Nest worked together to implement a successful marketing effort for CPS's BYOT demand response program over the past two years, and we think the program is worth highlighting because it's right in line with our proven philosophy.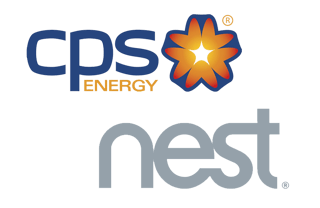 Beginning in the winter of 2015, CPS and Nest worked together to boost enrollment in the program by capitalizing on the "buy-now" mentality of consumers during the biggest shopping season of the year and by deploying product experts to educate potential customers. We've seen this approach adopted by other thermostat partners and utility clients of ours with equal success.
Black Friday isn't just for clothes and toys
The first smart move CPS and Nest made was to position their demand response program around Black Friday — the biggest sales event of the year for consumer products.
CPS has the leeway to offer aggressive rebates when needed in order to boost enrollment. The utility increased the rebate for signing up from $85 to a whopping $150 during the promotion. Nest supplemented the CPS offer with a promotion of its own.
By stacking these offers, Nest and CPS made it possible for customers to get a Nest learning thermostat for just $20.
---
Looking for more tips on how to boost demand response enrollment? Check out our latest white paper on how a Texas utility drove 42 percent enrollment in their demand response program.
---
Picking the right retail partner
Once the rebate was established, the next step was for CPS and Nest to get out in the community and start educating customers on this great value.
Home improvement mega-store Home Depot proved to be a great partner, and Nest deployed product experts for nearly 100 in-store events in the San Antonio area.
That allowed customers to have a face-to-face conversation about connected thermostats and demand response while getting a better understanding of the value of CPS's program.
Instead of relying on people to read an explanation of how these devices and programs help them, people strolling through Home Depot on a Saturday morning had the opportunity to ask questions and get real context as to how this program benefits them.
The results
The initiative resulted in the enrollment of 1,700 new customers during the 2015 Black Friday season — 70 percent more than CPS expected.
The success didn't end there, either.
Before CPS and Nest ran the Black Friday rebate offer, CPS was enrolling around 80 new customers per month in their DR program.
CPS now averages around 180 new registrations per month. It's fair to say increased visibility and more customer referrals played a key role in the increase.
More recent success
The 2015 Black Friday rebate program was a success by every measure. So, CPS and Nest executed a similar plan during the 2016 holiday season with a few optimizations. The 2016 Black Friday sale also included Emerson, Honeywell, Radio Thermostat and Lux Products — all of which are EnergyHub partners.
Justin Chamberlain, CPS's demand response program manager, said the effort netted more than 3,200 new participants — more than 50 percent better than projections.
Chamberlain credited growing familiarity and a stronger presence on social media as important factors for this year's growth in enrollment.
Customers and Partners Leveraging Best Practices
CPS Energy uses EnergyHub's platform in its residential demand response program, and we're proud partners with Nest.
We salute their impressive joint campaign, and as the global leader in the implementation and management of BYOT programs for utilities, we're looking forward to finding even more ways to help boost enrollment in demand response.
---
Download this white paper and find out how Texas enrolled more than 40 percent of customers in its wildly successful demand response program.