New York, NY - August 1, 2016 - EnergyHub, the leading provider of connected device management solutions for utilities, today announced the appointment of Chris Ashley as Vice President of Utility Sales. Ashley will lead EnergyHub's utility sales team, bringing the company's innovative demand response and distributed energy products and services to a broader number of utility customers.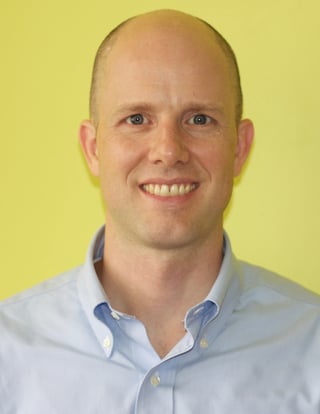 "Chris's track record of success in demand response and utility software makes him the right person to lead EnergyHub's sales team and expand our position as the leading demand response provider for connected devices," said Seth Frader-Thompson, President and Co-Founder of EnergyHub.
"Utilities are excited to understand how EnergyHub can help them launch a Bring Your Own Thermostat® (BYOT) demand response program. Chris has the right expertise to guide them through that process."
EnergyHub works with utilities on both BYOT and traditional utility-installed demand response programs. The company's OpenBYOT platform allows utilities to take advantage of EnergyHub's existing relationships to partner with any thermostat manufacturer or connected home service vendor through a single contract with EnergyHub. Ashley will help EnergyHub continue to grow both its BYOT and traditional demand response businesses.
Most recently, Ashley was Regional Director, Utility Sales at EnerNOC, where he led a team responsible for selling EnerNOC's demand response solutions and customer engagement software to utilities in eastern North America. Previously, he was a Vice President at Chestnut Partners, a boutique investment bank. Ashley holds a BA in International Politics and Economics from Middlebury College, and an MBA from the Kellogg School of Management at Northwestern.
"It's exciting to join such an impressive team during a period of outstanding growth at the intersection of demand response and connected home solutions," Ashley said. "I am eager to help grow the business and bring value to new utility clients by building on EnergyHub's foundation of utility program success and impressive partner ecosystem."
About EnergyHub
EnergyHub is the connected home solution for utilities. Our mission is to ensure that utilities get maximum value out of connected devices and the smart home. EnergyHub's industry-leading Bring Your Own Thermostat® (BYOT) demand response service helps utilities take advantage of customer-installed devices to rapidly launch and scale a load control program, while our direct install demand response capability allows utilities to deploy a branded connected thermostat experience. Dozens of utilities rely on EnergyHub to deliver critical demand response services. EnergyHub is an independent subsidiary of Alarm.com, the leading technology provider of connected home solutions. For more information, visit www.energyhub.com or contact:
Kat O'Leary
Marketing Manager, EnergyHub
718.522.7051 x15
oleary@energyhub.net
####