As the leading provider of Bring Your Own Thermostat® (BYOT) solutions for utilities, EnergyHub has designed, implemented, and popularized the BYOT model with utilities since 2012.
Over that time, we have worked with more than 30 utilities across the country, launched the first natural gas demand response program from a major utility, established proven best practices for program management, and developed demand response dispatch strategies that maximize load shed while preserving customer comfort.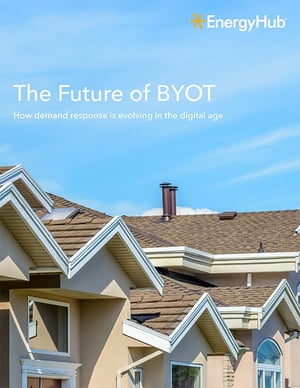 When the Peak Load Management Association (PLMA) approached us to participate in its "Practitioner Perspectives" series on the future of BYOT programs, we were excited to lend our expertise to PLMA's compendium of viewpoints.
Now, we've released our contribution as a standalone white paper available for download. Click the button below to download the white paper.
***We'd like to send a special "thank you" to Justin Chamberlain of EnergyHub client CPS Energy for his contribution to this white paper as co-chair of PLMA's Thermostat Interest Group